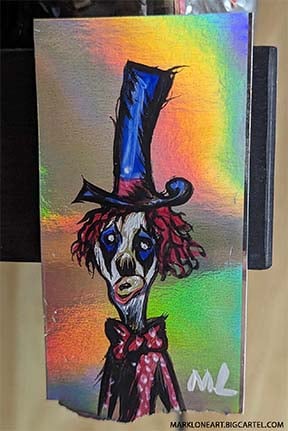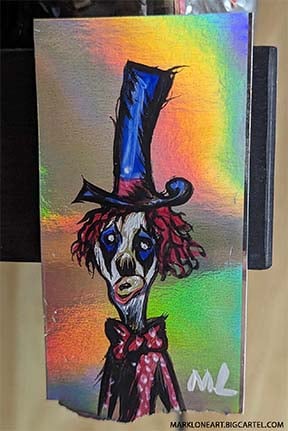 Mini lost souls clown holofoil painting.
$80.00
2"x3.75" inches
Aryclic painting done on rainbow effect holofoil paper.
One of a kind original artwork.
ships with insurance and confirmation.
To pay with a credit card, proceed to checkout and hit "pay with paypal" then it will give you an option to enter card info. Thank you!
FREE SHIPPING in the continental USA.